Week In Review: Acletis Raising $457 Million In Hong Kong IPO At $2 Billion Valuation


Deals and Financings
Ascletis BioScience, the Hangzhou biopharma with a novel treatment for hepatitis C, may raise as much as $457 million in its upcoming Hong Kong IPO, a debut offering that values the company at $2 billion. Ascletis will be the first biotech to stage an IPO under Hong Kong's new pre-revenue IPO listing rules. The company plans to offer 224 million shares at between HK$12 and HK$16 each. Further, it was announced that GIC Pte, Singapore's sovereign wealth fund, will buy $75 million of Ascletis' stock as a cornerstone investor.
Shanghai Fosun Pharma (SHA: 600196; HK: 02196) is considering an IPO of one of its recent acquisitions, the Indian drugmaker Gland Pharma, according to a Bloomberg report. If it decides to move ahead on the transaction, Fosun would seek to raise $500 million in an initial offering on an Indian exchan ge. In 2017, Fosun paid $1.1 billion for 74% ownership of Gland, a company known for its generic injectable products.
CanSino Biologics, a Tianjin vaccine company, has filed to conduct an IPO on the Hong Kong exchange, taking advantage of the exchange's new rules for pre-revenue biopharmas. CanSino is best known for its dry-powder vaccine for Ebola, which was approved last year. It is also working on novel vaccine candidates against TB, Cervical Cancer and Pneumococcal infection, along with pediatric combination vaccines. In general, CanSino seeks to develop high-quality vaccines for global markets at a reasonable cost.
South Korea's Kolon Life Science signed a $207 million contract to export its osteoarthritis drug, Invossa-K, to China Life Medical Centre in Hainan Province. Invossa-K, the world's first gene therapy treatment for osteoarthritis, was approved by Korea's health authorities in July 2017. Hainan Province, an island off China's sou thwest coast, is China's center for medical tourism. The area can dispense drugs and use medical devices without the approval of China drug regulators. As part of the deal, China Life Medical will conduct clinical tests of Invossa-K for mainland China approval.
Ascentage Pharma of Shanghai closed a $150 million Series C financing to continue developing its portfolio of apoptosis therapies for cancer and other diseases. Ascentage, based on its small-molecule technology that targets protein-protein interactions, has developed seven candidates that are being tested in 16 clinical trials for cancer, hepatitis B and age-related diseases. The trials are being conducted in the US, China and Australia. The company said its latest financing brought total capital raised to around $240 million.
China's Tasly Pharma (SHA: 600535) has in-licensed China rights to two heart drugs from Mesoblast (MESO; ASX: MSB) of Australia in a $90 million agreement. Tasly will develop, m anufacture and sell two Mesoblast allogeneic mesenchymal precursor cell (MPC) candidates: MPC-150-IM to treat or prevent chronic heart failure and MPC-25-IC to treat or prevent acute myocardial infarction. Tasly will pay $40 million upfront - a $20 million payment and a $20 million investment in Mesoblast.
Lyvgen Biopharma (SHZ: 300009) of Shanghai raised $30 million in a B round that was led by 6 Dimensions Capital. Founded in 2016, Lyvgen uses its xLinkAb technology platform to discover immune-oncology candidates. Its early-stage antibody pipeline includes a PD-1 candidate that it has out-licensed to Anhui Anke Biotech along with a set of proprietary co-stimulation agonist antibodies that Lyvgen believes could become first-in-class and best-in-class biotherapeutics.
Tianjin Tasly Pharma (SHA: 600535) signed a $24 million licensing agreement to acquire greater China rights for a kidney disease treatment being developed by Japan's EA Pharmaceutical. AJT-240 is aim ed at a calcium disorder that occurs as a complication of end-stage renal impairment and hemodialysis. EA Pharma is currently conducting a Phase II trial of AJT-240 in Japan. Tasly will have the rights to develop, produce and commercialize the drug in China.
Fosun Pharma (SH: 600196: HK: 02196) announced it will make a $17.6 million investment into EOS Imaging (EOSI) of France. EOS concentrates on the orthopedic imaging market, making 2D/3D imaging devices that limit dosing for patient safety along with imaging and surgical planning software. After the investment, Fosun will own 13% of EOS, and it will help EOS expand its sales in China, the company's third largest market after the EU and the US. Fosun will have a EOS board seat.
Northern Light Venture Capital, a China investor, led a $15.5 million C Series financing in Quantapore, a Silicon Valley company that is developing a novel nanopore genomic sequencing technology. Breaking out of stealth mode, Quantapore says its optical machines can sequence DNA rapidly and accurately at one-tenth the current cost. Tsingyuan Ventures and Sangel Venture Capital were also major investors in the round.
Cyrcadia Asia, a Hong Kong medical device company, raised $3.8 million in a Pre-A round that was led by iFlytek. iFlytek is a prominent China AI/voice recognition company. Cyrcadia Asia is developing a wearable device that offers early diagnosis of breast cancer. The product, the iTBra, consists of two patches worn in the bra for a minimum of two hours, once per month. The patches detect circadian temperature changes within breast tissue, and the readings are sent to the Cyrcadia Health lab for analysis.
Sinovant Sciences of Shanghai, an offshoot of the Roivant group of biopharmas, broke from stealth mode by announcing its formation, a portfolio of eleven drug candidates for the China market and backing from CITICPE. In general, Roivant companies aim to reduce the time and cost of drug dev elopment, with each company formed around a specific goal. Earlier this year, Roivant in-licensed China rights to an FGFR inhibitor for liver cancer and a novel antibiotic, both of which are now Sinovant products.
Laurel Venture Capital, a Hangzhou life science VC, acquired global rights to novel asthma/COPD drug technology from Alpine Immune Sciences of Seattle. Laurel intends to form a China company to develop the technology. The agreement includes global rights to cavosonstat, Alpine's lead drug that is currently in a US Phase II trial. Laurel plans to expand the trial into a global test. Laurel will make an upfront payment and pay future milestones and royalties, though details were not disclosed.
Trials and Approvals
Shanghai Green Valley Pharma reported positive results from a China Phase III trial of its Alzheimer's treatment in patients with mild-to-moderate disease. The double-blinded 36-week trial met its primary endpoint, showing "sig nificantly improved" scores on assessment scales, though the company did not disclose specific results. The drug, GV-971, is an oligosaccharide molecule extracted from seaweed that captures beta amyloid and prevents amyloid tangles in the brain. Green Valley developed the drug with the Shanghai Institute of Materia Medica. Green Valley will file for China approval this year.
Disclosure: None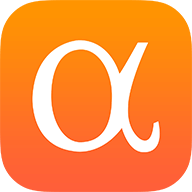 Source:
Google News Hong Kong
|
Netizen 24 Hong Kong