Week In Review: 2 Hong Kong IPOs - BeiGene And Ascletis - Raise A Combined $1.3 Billion


Deals and Financings
BeiGene (NASDAQ:BGNE), a Beijing oncology company, raised $900 million in a debut offering on the Hong Kong stock exchange (see story). The company is already listed on the NASDAQ in the US. BeiGene has five drug candidates in clinical trials, and it expects to file NDAs for its two leading candidates in China later this year, including one for a PD-1 molecule. The shares will start trading on August 8. BeiGene reported $1.5 billion in cash at its most recent reporting.
Ascletis Pharma (HK:1672) of Hangzhou completed a $400 million IPO on the Hong Kong exchange at a $2 billion capitalization. The company priced the offering at the midpoint of the proposed range and closed its first day of trading at the IPO price. Ascletis has developed a dual drug all-oral treatment for hepatitis C virus. The first of the two drugs will be launched in China next month. Yesterday, Ascletis said its NDA filing for the second candidate was accepted in China and will be reviewed under fast-track rules.
China Diagnostics Medical of Beijing raised $292 million in a fundraising led by Legend Capital, a China private equity firm, which contributed $100 million of the total. Founded in 1999, CDM designs and develops diagnostic testing reagents, including biochemical, chemiluminescence and radioactive reagents. China Renaissance's healthcare fund co-led the round. CDM claims it prices its HIV reagents at about one-third the price of comparable HIV reagents from multinational biopharmas.
Curon Biophama, a Shanghai immuno-oncology startup, announced a $150 million Series A financing. 6 Dimensions Capital incubated the company and participated in the fundraising, which included Boyu Capital and Temasek. Curon already has several "promising" novel cancer I-O agents in its pipeline, according to the company. It plans to use the proceeds of the funding to advance its pipeline products into pre-clinical and clinical development, while it expands its portfolio, presumably through in-licensing.
Medlinker of Chengdu raised $146.8 million in a Series D round to support its online China MD peer network. Founded in 2014, Medlinker is designed to allow doctors to share their expertise, experiences and opinions with other elites in the industry. Ultimately, Medlinker plans to become a comprehensive medical enterprise that spans the entire chain of "Internet + medical health." The funding was led by China Capital Zhongcai Fund (jointly sponsored by China Investment Securities), Zhongcai Financial Holding Investment and others.
China Medical Systems (OTCPK:CHSY) (HK:0867) of Shenzhen announced a $70-plus million agreement for China rights to a clinical-stage thrombotic drug from France's Acticor Biotech. ACT017 is a humanized monoclonal antibody fragment (Fab) directed ag ainst a platelet glycoprotein (GPVI) involved in thrombosis, intended to treat stroke and pulmonary embolism. Part of the $70 million will be invested in an Acticor subsidiary. CMS will have development, manufacturing and commercialization rights to ACT017 in China and Asia (except for Japan and India).
Omniome, a San Diego company developing an innovative DNA sequencing technology, raised $60 million in a Series B financing led by China investors. The company says its Sequencing By Binding™ (SBB) technology provides fast and accurate DNA sequencing at a low cost. The company will use the proceeds to develop a commercial sequencing instrument. The funding was led by new investors Decheng Capital (Shanghai) and Hillhouse Capital (Beijing), joined by Lam Research Capital (US) and Nan Fung Life Sciences (Hong Kong).
Impact Therapeutics (Nanjing) closed a $30 million Series C round led by Decheng Capital with participation by Lilly Asian Ventures, an existing investor. I mpact is a clinical-stage biopharma developing best-in-class candidates for cancer and other serious diseases. Proceeds from the funding will be used for clinical development of Impact's IMP4297, a potential best-in-class PARP inhibitor, and to advance Impact's other programs developed from its DNA Damage Response discovery technology.
HiFiBiO Therapeutics, a US-France-Hangzhou antibody discovery company, formed a multi-target partnership with Takeda Pharma (OTCPK:TKPYY) (see story). HiFiBiO discovers therapeutic antibodies through single-B-cell screening, using the immune system to fight cancer and autoimmune disease. It develops candidates either for its own portfolio or for partners. The Takeda partnership will focus on antibodies for gastrointestinal diseases, cancer and other disorders. HiFiBiO Therapeutics will receive upfront, R&D, milestone and royalty payments, though specific financial terms of the transaction were not disclosed.
Laekna Inc., a biotechnology company headquartered in Shanghai, announced today the signing of an agreement with Novartis Pharma AG (NYSE:NVS) for exclusive global rights to develop and commercialize two oral Novartis clinical-stage oncology assets (see story). The candidates are oral pan-Akt kinase inhibitors. Over ten clinical Phase I/II studies for afuresertib (ASB183) and uprosertib (UPB795) have been conducted in several cancer indications including ovarian and gastric cancer, multiple myeloma, melanoma, and other indications. These trials demonstrated positive proof-of-concept results for clinical efficacy and tolerable safety profiles in cancer patients. Novartis will have an equity stake in Laekna, along with upfront and development milestone payments, and royalties on future sales. Details of the terms of the agreement were not disclosed.
CY Biotech of Taiwan has acquired greater China rights to lorcaserin, an anti-obesity treatment from Japan's Eisai (OTCPK:ESALY) (TYO:4523) . CYB already distributes lorcaserin in Taiwan under a separate agreement with Eisai, which owns Asian rights to the drug. CYB will make an upfront payment plus milestones upon regulatory approval. Further details were not disclosed. CYB aims to offer innovative products to the self-paid market in a wide range of indications. The company has a China subsidiary, Chuang Yi Trading Limited, based in Shanghai.
Trials and Approvals
Clover Biopharma (Chengdu) dosed the first patient in a China Phase I trial of its Enbrel® (etanercept) biosimilar. Enbrel, an Amgen (NASDAQ:AMGN) treatment for rheumatoid arthritis and other autoimmune diseases, is the third largest selling drug in the world, with annual revenues approaching $9 billion. Clover's product, SCB-808, is a prefilled syringe formulation, unlike Enbrel and most other Enbrel biosimilars, which are powders that must be mixed before use.
CStone Pharma of Suzhou reported that its China IND application for C S3006, a small-molecule MEK inhibitor, was approved. One month ago, CStone dosed the first patient in an Australian trial of the candidate. The company says the MEK inhibitor showed strong pharmacokinetic properties in preclinical testing, with synergistic activity when combined with the CStone's PD-1 candidate. In May, CStone raised a record $260 million in a Series B round. The company has ten oncology drug candidates in development.
Disclosure: None
Editor's Note: This article covers one or more stocks trading at less than $1 per share and/or with less than a $100 million market cap. Please be aware of the risks associated with these stocks.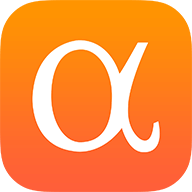 Source:
Google News Hong Kong
|
Netizen 24 Hong Kong